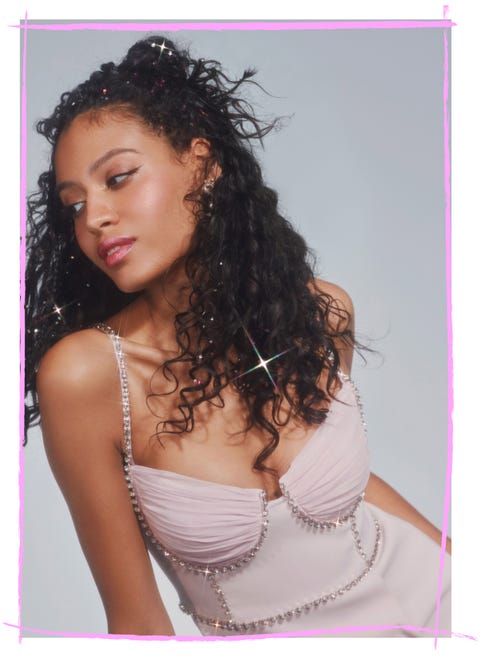 Holiday party season is here, and if you ask us, there's no better time to go all out. Sequined dresses? Yes, please. Statement-making accessories? Bring 'em on. A bold lip? Absolutely. And let's not forget about hair. From space buns to hair gems, there are so many fun ways to do it up for festive occasions. We asked hairstylist Erol Karadağ to suggest different ways to create of-the-moment, party-ready looks—and show us how to put them all together for seriously entrance-making style.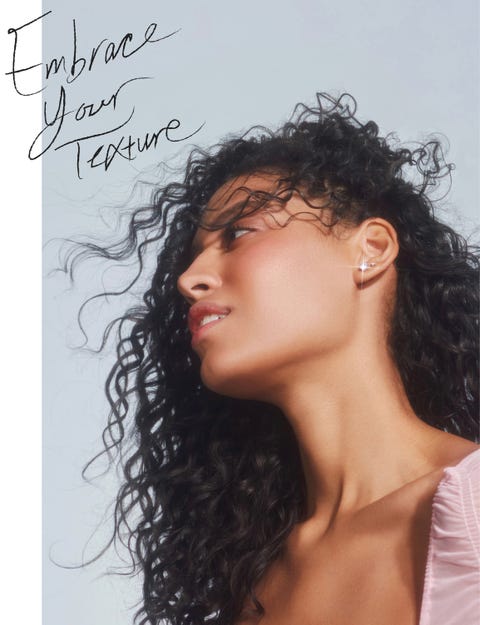 The holidays are all about letting your hair down, and we mean that literally and figuratively. Give the hot tools a rest and allow your natural texture to shine. A free-flowing style, winged liner, and a glossy lip are perfect for a cozy night with friends watching festive flicks.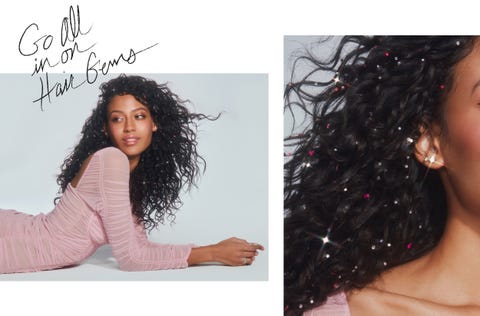 Ok, so you want a look that wows but doesn't involve intricate styling? Rhinestones are reporting for duty. They're easy to apply, inherently festive, and, best of all, when it comes to how to wear them, there are no rules.
Karadağ recommends dabbing a strong hold hair gel on the back of each gem and adhering it anywhere you want some glitz. You can start along the hairline and work your way onto your part and then down your lengths until your strands are perfectly bedazzled.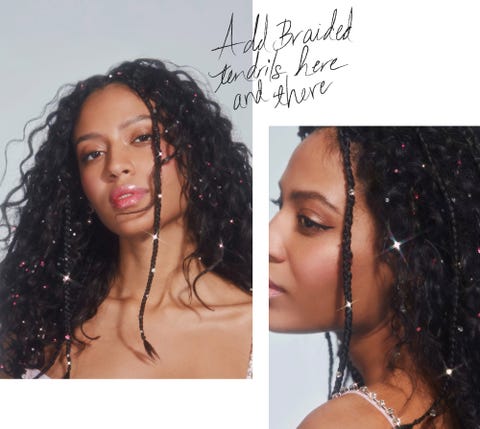 One of our favorite '90s trends currently making a comeback (along with space buns, but more on that later), braided tendrils are simple yet add a playful vibe that's right for a white elephant gift exchange or an ugly sweater soiree. Since this is no time to be subtle, go beyond the face-framing pieces and add small three-strand braids in random areas around your crown, too.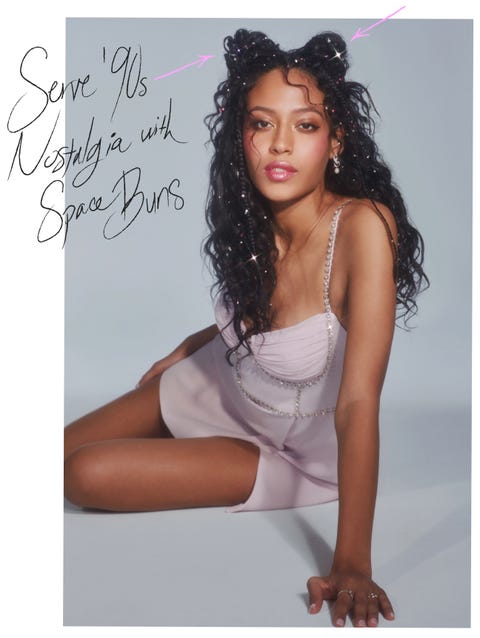 For your biggest fête of the season, combine all of the above and add some space buns. The look has personality, works on different hair lengths and textures, and will most definitely make you stand out in a crowd. Here's how to do it: Section hair in the middle and create half-up, half-down pigtails on either side, leaving out small face-framing pieces and sideburns. Twist each pigtail into a loose bun, gently knot the ends through the center, and secure with bobby pins.
To add texture and an even-more-fun touch, create a couple of small, three-strand braids in the lengths, wrap them around the buns, and pin the ends. Finish by applying hair gems with abandon.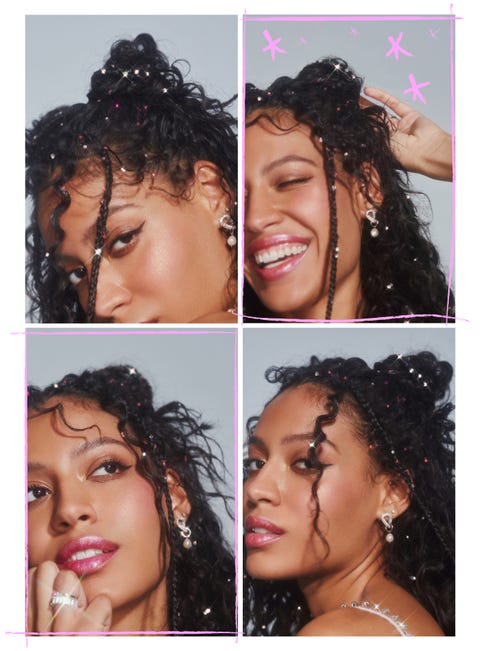 As much as you may be looking forward to every event on your packed social calendar, it can be a handful to manage. That's why we recommend keeping a great LBD on rotation and getting the most mileage possible out of your hair. For the latter, dry shampoo is a must. Batiste's formulas are the ultimate for quickly refreshing between washes—they remove oil, leave hair smelling and looking clean, and even come in minis for on-the-go touch-ups.
To apply, shake well, hold the bottle 12 inches away, and spray in sections at the roots. Massage the formula into the scalp, and you're ready for another night of dancing, gift-opening, cookie-eating…whatever.
For more holiday hair inspiration from Batiste, tune in here for a shoppable livestream on November 29 at 3PM EST hosted by celeb stylist Marcus Francis.
---
Photographer: Jenn Collins; Hair Stylist: Erol Karadag; Makeup Artist: Allie Smith; Wardrobe Stylist: Sachiko Clyde; Art Director & Producer: Hannah Miller; Beauty Director: Sarah Ferguson
Advertisement – Continue Reading Below
Advertisement – Continue Reading Below