Spoilers ahead.
No, You's fourth season doesn't end just like that. In fact, those five episodes are just a taste of the roller coaster of drama ahead. But still, they were riveting weren't they?
In season 4, Joe Goldberg—sorry, Professor Jonathan Moore—is working at a university in London to start a new life after killing his wife, burning down their home, and leaving his infant son behind. (He's also looking for his latest romantic obsession, Marienne, who has fled to Europe after learning of his murderous ways). He thinks death is behind him, but alas, it has followed him across the pond. Not only does he wake up hungover one morning to find his neighbor's boyfriend stabbed like fresh meat in his kitchen, he also realizes he's being framed and watched—and he must find out the real killer. The deeper he wedges into his new circle of ridiculously wealthy British friends, more bodies start falling. And they're not (all) his fault.
This season of You feels tonally different from the others, mostly because of the London setting, the posh academia aesthetic, and those bougie British accents; but the show seems to deliver a sharper critique of the upper class than it has before. Joe has found himself in the midst of annoying friend groups in the past, from New York to Madre Linda, but this lot is immensely richer and more privileged, with members ranging from heirs to real-life princesses who own country homes that could be mistaken for Downton Abbey. An interesting question arises: If the victims are all from this easily hatable group, who exploit the working class and lead selfish, insular lives, are the murders justified? In the past, You has understandably gotten in hot water for glorifying a serial killer—a white man who stalks, tortures, and murders mostly women, and gets away with it every time. And the audience has loved it because he's played by heartthrob Penn Badgley. But in season 4, rich pricks (including one woman, so far) are getting killed instead. Does that make it okay? Is it heroic, even?
The on-screen public seem to think so, calling the mysterious culprit the Eat The Rich Killer, and even celebrating some of their kills. By the end of episode 5, those vigilante, Robin Hood-like themes are made even clearer when Joe/Jonathan comes face to face with the real murderer, an outsider in the friend group with a secret agenda and big ambitions. At the end of the episode, Joe/Jonathan vows to stop the culprit—"I'm coming for you," he says before the credits roll. In the second half of the season, we can probably expect Joe/Jonathan to be on the hunt to stop the assailant, but it probably won't be easy—and it will almost certainly be bloody.
When does season 4 part 2 come out?
The second half of the season arrives on on Netflix on March 9, just one month after the season 4 premiere. It may seem like a bummer but perhaps think of it this way: You've already waited more than a year since the season 3 finale; what's another month?
How many episodes will there be?
You season 4 consists of 10 episodes. Part 1 (episodes 1-5) are already streaming as of February 9, while part 2 (episodes 6-10) begins streaming on March 9. New episodes usually appear on Netflix at 12 a.m. PT.
Why split the season in two?
That's a reasonable question, considering You's first three seasons, which were each also 10 episodes long, were not divided into parts. However, Netflix has used a similar split-release strategy for some of its bigger titles, such as Stranger Things and Ozark, whose latest seasons were both released in separate volumes last year. For Stranger Things, the reason was that the entire fourth season was simply not ready to be released at once, producer Shawn Levy explained to The Hollywood Reporter. So instead of keeping audiences waiting even longer, they released the first seven episodes as volume 1, which ended with a "such satisfying breaking point and pay-off moment, that it'll keep people fed for enough weeks so we can finish up volume 2."
The exact reason for You season 4's split is still unconfirmed, but showrunner Sera Gamble hinted at an explanation months ahead of the premiere. "Trust me, you'll need the time to process…" she told fans on Instagram, "and maybe place a few friendly bets about where it's all going."
The two-part release can also benefit Netflix on the business side. The streamer "can slow down the release of some of their major franchises, so those shows get to stay part of the conversation for longer," Zak Shaikh of the research firm Magid told CNN Business. That way, Netflix can build even more hype around a single season, especially if it's from a show as big as You.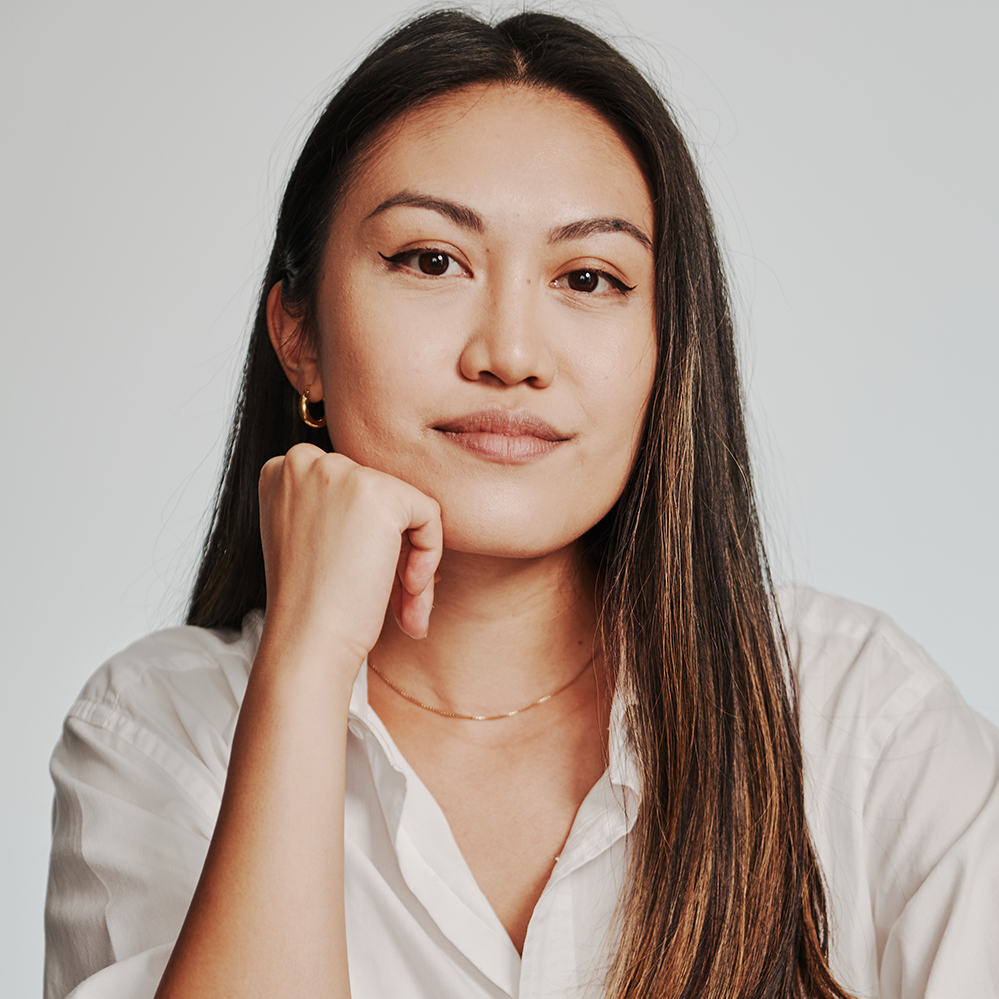 Erica Gonzales is the Senior Culture Editor at ELLE.com, where she oversees coverage on TV, movies, music, books, and more. She was previously an editor at HarpersBAZAAR.com. There is a 75 percent chance she's listening to Lorde right now.